Getting involved and giving back.
From our clients to our neighbours, we put others first, and support many organizations that help this community thrive. We invite you to learn more about the educational, civic, social and philanthropic endeavors to which we give our time, energy and expertise.
2022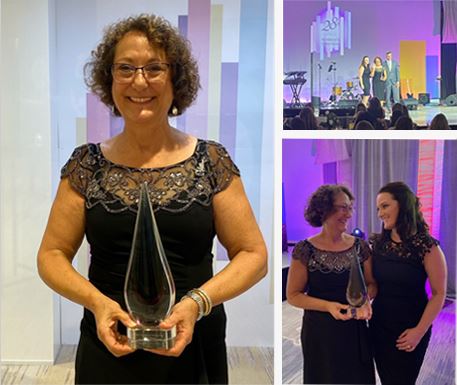 Cindy receives a national award: the 2022 Woman of Distinction, which is presented to female advisors with Raymond James who are exceptional in both their professional and person contributions. Cindy is pictured with Jamie Coulter, CEO of Raymond James Ltd., and Andrea Linger, VP, Practice Management and Head of the Women Canadian Advisors Network.
---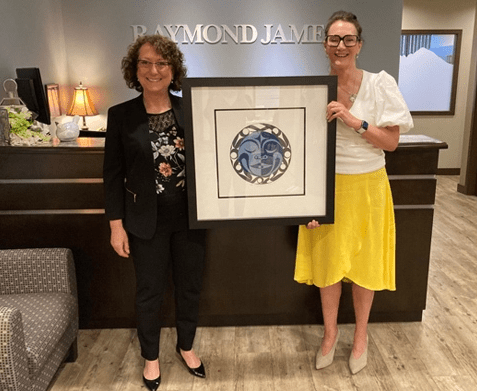 Davida McNicol, SVP, National Director, IFS at Raymond James, visits our office and presents Cindy with this beautiful picture entitled 4 Phases of the Moon in thanks for Cindy's work and efforts to create and direct the IFS Committee for independent advisors.
---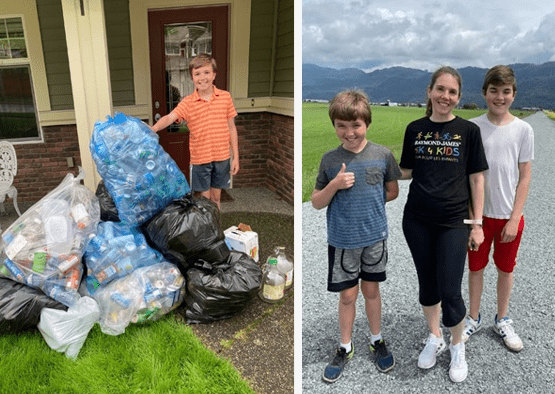 We support the second annual Raymond James 5K 4 Kids virtual fundraiser in support of Little Warriors and Drug Free Kids Canada. The youngest members of our RJ family get involved with a bottle drive to raise funds and 5K run with Mom (Jenny Donegan from our team).
---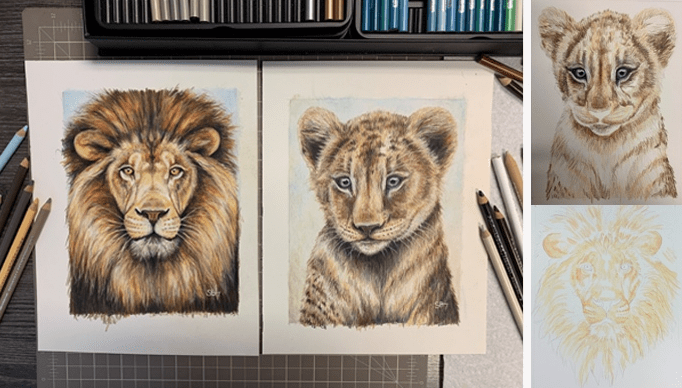 The latest birthday cards for our clients and friends are ready. These beautiful cards are drawn by our very own Sheryl Boury, Business Development Specialist.
---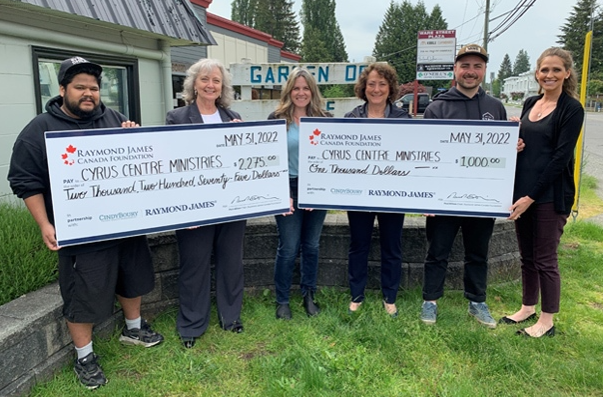 Margaret and Cindy donate to the Abbotsford Cyrus Centre, both individually as well as in partnership with the Raymond James Memorial Fund. The Cyrus Centre does important work in our community by providing a safe place for homeless and exploited youth.
---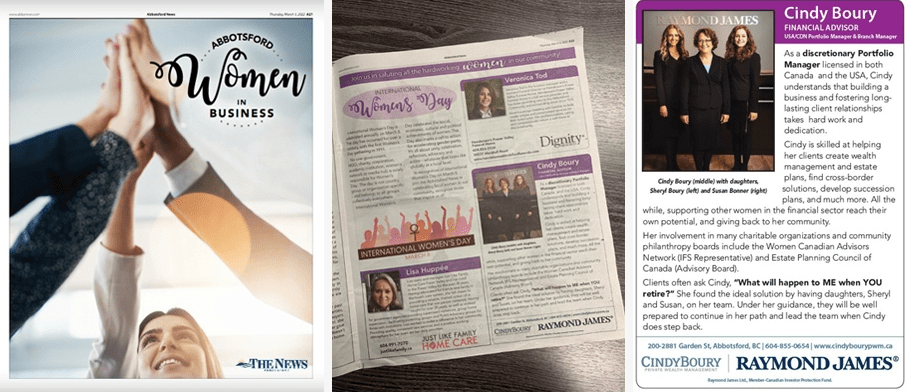 Let's celebrate International Women's Day! Cindy and her two daughters, Sheryl and Susan, are featured in the Abbotsford Newspaper.
---

Cindy and Sheryl travelled to the CHEK News studio in Victoria for the filming of The Wealthy Life with Sybil Verch, which aired on CHEK and Global Television across Canada. Cindy lent her expertise on the topic of Becoming a Philanthropist. Click here to see Cindy on The Wealthy Life.
---

Cindy is nominated for Entrepreneur of the Year at the Business Excellence Awards presented by the Abbotsford Chambers of Commerce and Abbotsford News. This award celebrates those who are building and leading successful, growing and dynamic businesses.
---
---
If you want to be happy, set a goal that commands your thoughts, liberates your energy and inspires your hopes.